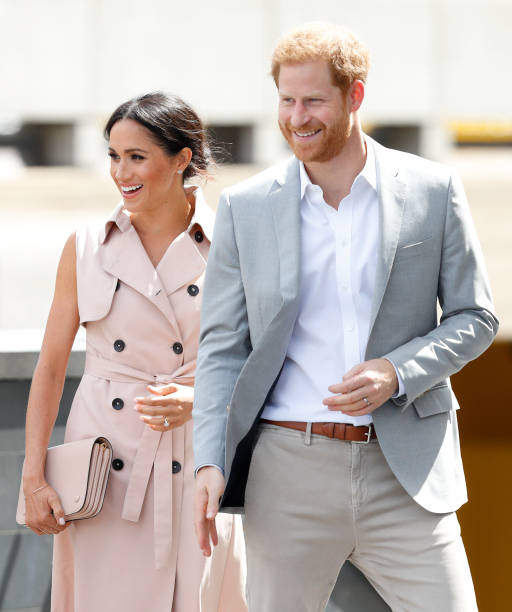 Prince Harry and Meghan Markle have caused a seismic tremor in the House of Windsor and throughout the world. It was so serious that Her Majesty The Queen had to issue a crisis summit. The Queen, being the gracious and dignified woman that she is, supported her grandson's wishes, or better yet, demand to abdicate.
It is speculated that Meghan Markle instilled the notion to leave the Royal Family because she could not hack the protocol and tradition. More importantly, Meghan's common upbringing of navigating her own life caused internal conflict within herself. She has been used to doing her own thing.
Now she has to be a royal, and that entails being guided by advisors and seeking approval from Her Majesty The Queen. Something to which she is not accustomed and frowns upon. Thus, the transition from being a commoner to a royal was too much for her to bear.
Both Prince Harry and Meghan showed grave disrespect to a family that welcomed her. Both showed disrespect to Her Majesty The Queen and to Prince Charles, who spent more than 30 million pounds on Harry and Meghan's wedding. The Queen and Prince Charles did all they could to make Harry happy, so history would not repeat itself. It seems it was to no avail because both the Queen and Prince Charles got slapped in the face, so to speak.
Both Prince Harry and Meghan acted out of selfishness. Their announcement in sussexroyal.com stated that they seek financial independence. Aren't they already financially independent? Harry inherited a great sum of money from his late mother, Princess Diana. It has been reported that it is around 30 million pounds, and Meghan 5 million dollars from her acting career. What Harry and Meghan are really after is to join the billionaire club, and they couldn't do this if they were still a part of the Sovereign Grant.
Lastly, it's ironic that Prince Harry and Meghan want to live a life away from the public eye. Prince Harry has always been in the public eye and took his role seriously upon marrying Meghan. Meghan's sole desire was to be in the public eye by choosing to be an actress. Now suddenly, they both want to refrain from being in the public eye. But yet, Harry is touting his wife to Disney. Their decision to leave their royal duties and the family showed no consideration for Her Majesty The Queen and his father, Prince Charles.